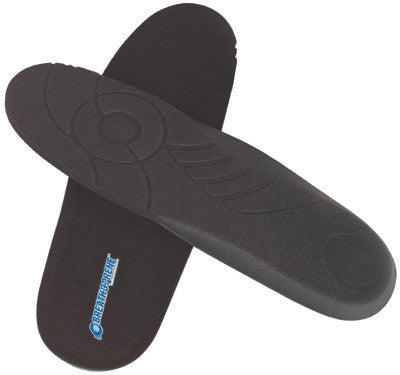 Servus¨ By Honeywell Size 12 Black 3 7/8" X 1" X 12" Breath-O-Prene¨ Replacement Insole With Built-In Heel Cup And Arch Support
Servus¨ Breath-O-Prene¨ Replacement Insoles
Lightweight insole provides shock absorption and moisture-wicking properties. The top fabric cover pulls moisture away from the foot and provides non-skid support, while the breathable open cell structure reduces the drying time of insoles. A built-in heel cup and arch support add comfort.