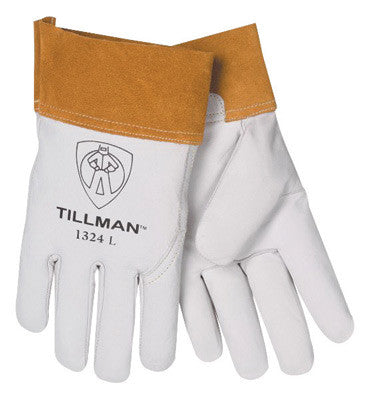 Tillman Medium Pearl Top Grain Kidskin Standard Grade TIG Welders Gloves With Wing Thumb, 2" Cuff, Seamless Forefinger And Kevlar¨ Lock Stitching (Carded)
Tillman Premium Grade Kidskin TIG Welders Gloves
Made from premium pearl top grain kidskin, these TIG welders gloves offer superior feel, dexterity and wearability as they allow wire to pass smoothly against the leather. They're sewn with heat-resistant Kevlar¨ for tough durability. Choose straight or wing thumb design and 2" or 4" cuffs. Sold per pair.